Note this article is still under construction

It may not function as expected. Check the discussion for info about its current state.
See Category:Underconstruction for other incomplete templates.
| | |
| --- | --- |
| | Bailey är budet av oficiella nyheter; du kan följa henne på Twitter. Nyheterna på den här sidan är en direkt kopia av spelets nyheter (signaturer inkluderade). Därför är den licensierad under CC-by-NC-SA 3.0 . Emellanåt tas det lite frihet att rätta till stavning eller att justera radbrytningar för att kompensera för olikheterna i formaten. För att se spelets nyheter, använd "Visa Bailey" funktionen i Inställningar (direkt länk). |
---
Här ser du alla nyheter av 2017.
Vill du läsa nyheter från andra år också? Ta en titt här:
2021 | 2020 | 2019 | 2018 | 2017 | 2016 | 2015 | 2014 | 2013
Letar du bara efter ett datum? Ta då en titt på sammanställningarna här:
Aktuella Nyheter
[
]
10/13/2017
[
]
GULDKÖPBAR SERIEUPPDRAG: MYSTERIET AV MÄSTERKLASSERNA
Mysteriet av Mästerklasserna Serieuppdrag
[
]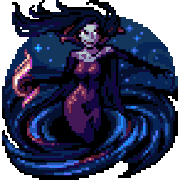 Det finns ett set av nya guldköpbara uppdrag tillgängliga i Uppdragsbutiken: Mysteriet av Mästerklasserna Serieuppdraget! Efter några av Habiticas invånare är besatta av mysteriska och ondskefulla objekt så har fyra Mästerklasser kommit till dig för din hjälp i deras uppdrag att hitta och besegra den gåtfulla fienden som ligger bakom dessa gräsliga handlingar. Kan du hjälpa dom att rädda Habitica? Om du kan besegra den mest kraftfulla fienden i spelet så kommer du att bli belönad ett exklusivt Aether Utrustnings-set... och ett sällsynt Riddjur.
Mysteriet av Mästerklasserna är endast en del av historien som berättas i de guldköpbara uppdragen så du måste slutföra alla fyra av dom för att låsa upp den. Ingen av de guldköpbara serieuppdragen är begränsade utgåvor så du har mycket tid att spara upp nog med guld!
av SabreCat, Beffymaroo, ochLemoness
Skriven av Lemoness
Konst av AnnDeLune, Beffymaroo, Katy133, Tuqjoi, Kiwibot, stefalupagus, och tricksy.fox
---
10/10/2017
[
]
ÖVERNATURLIGA HUDFÄRGER, BESATTA HÅRFÄRGER, HÄXIGA DJURSPÖKEN OCH MÅL WIKI
Övernaturliga Hudfärger och Besatta Hårfärger

[

]
Säsongs-utgåvan Besatta Hårfärger är nu tillgängliga för köp i karaktärsaffären! Nu kan du färga din karaktärs hår till Pumpa, Midnatt, Candy Corn, Spökvitt, Zombie, eller Halloween. Skaffa dom innan den 31:a Oktober!
Det Övernaturliga Hudfärger setet är också tillgängligt tills den 31:a Oktober! Nu kan din karaktär bli ett Troll, ett Skelett, en Pumpa, Candy Corn, en Reptil eller en Skräckskugga.
Säsongs-objekt återkommer oförändrade varje år men dom är bara tillgängliga för köp under en kort period. Skaffa dom nu, eller så behöver du vänta tills nästa år!
av Lemoness, mariahm, och crystal phoenix
Spökdjur Uppdragsbunt

[

]
Om du letar efter att lägga till några husdjur till ditt Habitica stall för att matcha din Höstfestivals-utrustning så har du tur! Från och med nu till den 31:a Oktober kan du köpa Spökdjur Uppdragsbunt och få Rått-, Spindel-, och Groduppdrag - allt för bara 7 Diamanter! Det är en rabatt på 5 Diamanter ifall du skulle köpt dom separat. Kolla in dom i Uppdragsbutiken idag!
av Lemoness och SabreCat
Konst av Pandah, UncommonCriminal, Arcosine, starsystemic, RosemonkeyCT, Jon Arjinborn, och Breadstrings
Skriven av Token, Arcosine, och Fluitare
Om råttor och/eller spindlar är något du skulle föredra att inte se i Habitica på grund av fobi, kolla då in Fobi-beskyddnings Tillägget vilket kommer gömma alla husdjur, riddjur, bakgrunder, uppdragsbossar, eller utrustning som har råttor och/eller spindlar med (också ormar, bin, zombies, skelett, eller en annan kombination). Vi hoppas att det hjälper till att göra allas Habitica upplevelse rolig!
Blogginlägg: Handskas Med Olika Mål

[

]
Denna månads Wiki artikel är om att handskas med olika mål! Vi hoppas att det hjälper dig när du lägger till uppgifter med oregelbundna deadlines till dina listor. Kolla in den och låt oss veta vad du tycker genom att kontakta oss på Twitter, Tumblr, och Facebook. av Beffymaroo och Wiki Trollkarlarna
10/5/2017
[
]
OKTOBER BAKGRUNDER OCH KIST-OBJEKT, NYA DESIGN KORRIGERINGAR OCH FEEDBACK, TA DENNA UTMANING, SISTA CHANSEN FÖR TROLLDOMSTUDENT-SET OCH FARMVÄNNER UPPDRAGSBUNT
Oktober Bakgrunder och Kist-objekt!
[
]
Vi har lagt till tre nya bakgrunder till karaktärsaffären! Din karaktär kan nu tassa igenom Tjärgropar, smyga ner i hallen på ett Spökhotell, eller njuta av glöden från Magiska Ljus.
Plus, det finns nya guldköpbar utrustning i den Förtrollade kistan, Ljusmakar-Set inkluderat. Bäst att du jobbar hårt på dina verkliga uppgifter för att få alla delar! :)
av jordanzimmerman, nekoatsumelarper, vampitch, reesa3, Chimera Liani, och mewrose
Bugg-fixar Fortsätter Att Komma!

[

]
Hallå Habiticaner! <3 Vi har släppt en till sats av bugg-fixar! Tack allihop igen för era rapporteringar:
Vi fixade felet som förhindrade att kunna göra checklistorna ihopfällbara!
Vi fixade buggen där några användare som nådde 0 hälsa fick sitt hälsofält fast så utan att det vart påfyllt.
Du kan nu uppgradera Gillen till Grupplaner genom att använda Stripe!
Vi fixade problemen med att meddelandet från Bailey inte kunda scrollas ner om det sammanföll med flera pop-ups.
Vi fixade några buggar som hindrade att användare kunde prenumerera med Amazon.
Vi har stoppat er från att öppna någons profil om deras karaktär inte är fullt laddad (vilket resulterar i att fel profil visas).
Alla Snabbförrådsfält kommer nu ihåg om du minimerat dom eller inte och förblir oförändrad i det läget om du laddar om sidan eller går ifrån den sidan till en annan.
Vi har förhindrat att filtermenyn stängs av misstag om du är i redigeringsläge.
Pop-ups avbryter inte längre Registrera Gårdagens Aktivitets modulen.
Laddningsfältet är tillbaka när du gör något på sidan!
När du köper något från butiken so kommer inte bekräftningsfältet up för resten av din session.
Gruppfakturering är tillbaka i Grupp-planerna!
Användare med många Att-Göra kan bocka av den sista Att-Göra på deras lista igen.
Vi fixade buggarna där den Förtrollade Kistan inte korrekt rapporterade vad man hade fått ibland.
Den Förtrollade Kistan säger nu hur mycket erfarenhet du fått.
Om du redan äger Fladdermustjuv-setet så finns Spöklikt Glitter i Säsongs-butiken.
Opaka drycker och andra transformeringsobjektsbotningsmedel finns nu tillgängliga i Belöningsfältet igen!
Den Förtrollade Kistan och Hälsodrycker köps nu med ett enda klick, med inget pop-up.
Brutal Krossning och andra uppgifts-intriktade förmågor kan inte längre bocka av uppgifter av misstag.
Om du gör din skärm väldigt liten förhindras du inte från att komma åt alla navigationsobjekt.
Vi fixade problemet med den begränsade identifieraren från att bli avskuren från Belöningsfältet när ett objekt var placerat på toppen av raden.
Vi fixade en bugg som förhindrade antal notiser från att visas!
Transformationsobjekt tar nu omedelbar effekt utan att behöva ladda om sidan.
Du kan nu använda emoji och andra Markdowns i Utmaningstitlar igen.
Utrustningsobjekt som inte hör till en specifik klass kan nu hittas i Marknaden under Utrustning > Klass > Ingen.
Ladda om sidan för att se korrigeringarna! Om du fortfarande stöter på dessa problem efter du har laddat om sidan, gå till Rapportera en Bugg Gillen så kommer vi att undersöka saken. Tack för att du är en del av Habitica!
Omdesign Feedback Formulär Tillgängligt

[

]
Nu när den nya designen av Habitica har varit ute i en vecka och att vi haft tid att fixa en del av buggarna så vill vi öppna ett formulär för eran feedback. Vänligen notera att några funktioner (som att kunna lägga till uppgifter ovanför varje kolumn, sync knappen, lägg till toppen/botten, och att man kan lägga till många uppgifter på en gång) är fortfarande i konstruktion och vårt team jobbar fortfarande hårt för att fixa buggarna. För att se om dina problem redan har blivit behandlade, kolla då in Vanliga Frågor Omdesign och Lista På Kända Buggar!
Även fast vi först tänkte samla in feedback genom Trello så har vi hört oro från gemenskapen att det skulle varit svårt eftersom det skulle betyda att folk måste bli medlem med ytterliggare konton. P.g.a den anledningen har vi bestämt att samla in feedack via ett Google Formulär. Vi hoppas att detta gör det enklare att berätta för oss vad du tycker! Vi är ivriga att få era åsikter så att vi kan jobba på att göra Habitica det bästa det kan bli.
Vi är ett väldigt litet team och för många av oss är Habitica kärlekens arbete. Tack allihop så mycket för erat tålamod och stöd under denna övergång -- det betyder allt för oss.
Ny Ta Denna Utmaning

[

]
Nästa Take This Utmaning har släppts Multiplayer Co-Op Träning! som fokuserar på att träna med en partner. Kom ihåg att kolla in den för att tjäna en extra del av Take This rustning-set!
Take This är icke-kommersiell som försöker att informera spelgemenskapen om problem med mental hälsa, ge ut information om psykiska sjukdomar och hur man förhindrar psykiska sjukdomar, och att reducera vad mentala sjukdomar lämnar efter sig.
Grattis till vinnarna av den förra Take This Utmaningen "Hjältens Triumf!": största priset-vinnaren David Rule, och andra-platsare José Barata Gonçalves, Ar_tem, Ziggy, schooler, och Ayano. Alla deltagare i utmaningen har fått en del av Take This objekt-set om dom inte redan har det kompletta setet. Den finns i Marknaden under Klass > Ingen. Njut!
av Doctor B, Take This gruppen, Lemoness, och SabreCat
---
10/2/2017
[
]
SPÖKLIKT GLITTER, MOBIL UPPDATERINGAR, OCH BUGGFIXAR
Spöklikt Glitter och Säsongs-Butik

[

]
Det finns ett nytt gulköpbart objekt i Säsongs-butiken: Spöklikt Glitter! Köp några och använd det på dina vänner. Jag undrar vad det gör?
Om någon har användt Spökligt Glitter på dig så kommer du att få ett "Oroväckande Vänner" emblem! Oroa dig inte, alla mysteriska effekter kommer att försvinna till nästa dag.... eller så kan du ta bort dom i förtid genom att köpa en Opak Dryck!
När du är där så kolla in alla andra objekt i Säsongs-Butiken! Det finns massor med utrustning från tidigare Höstfestivaler. Säsongs-butkien kommer bara vara öppen till 31:a Oktober så samla allt nu.
av Lemoness och SabreCat
Uppdateringar till iOS och Android-appar!

[

]
Det finns nya spännande uppdatering till våra Android-, och iOS-appar! I båda har vi uppdaterat designen på Affärerna och Belöningskolumnen. Plus, nu kan du fästa objekt du vill ha från Butiken till din Belöningskolumn! Vi hoppas att detta uppgraderar din karaktär och att tjäna Belöningar från dina uppgifter blir ännu mer motiverande.
Android-användare kan nu också återställa deras konto via appen!
I iOS appen så har vi förbättrat VoiceOver stödet för bättre tillgänglighet. Vi välkommnar era åsikter på denna funktion via appens "Skicka Feedback" alternativ.
Vi hoppas du tycker om uppdateringarna! Kom ihåg att ladda ner dom nu för en bättre Habitica upplevelse!
Om du gillar förbättringarna som vi har gjort med våra appar, överväg gärna att recensera de nya versionerna. Det hjälper oss mycket!
av viirus och piyorii
Nya Buggfixar Efter Uppdateringen!
[
]
Hallå Habiticaner! <3 Vi har släppt en ny stor sats av buggfixar! Tusen tack för erat tålamod och för att ni tar er tid för att rapportera dessa buggar. Några ändringar:
P.g.a oron om tillgänglighet och användningen av Uppgifts-sidan har vi tagit bort scrollfälten på de olika Uppgiftskolumnerna.
P.g.a oron om att förmågofältet är för stort har vi släppt en ny, mer kompakt design! Den borde nu också stanna minimerad när du väl har minimerat den en gång förut så att den inte blockerar uppgifterna hela tiden.
Nu behöver du inte längre klicka på "Lägg till Filter" – dom tar automatiskt effekt när du bockar och bockar av dom! Menyn stängs också när du flyttar din mus ifrån den för att minska antalet klickningar.
Genom att klicka på "Daterade" sorteras dina Att-Göra automatiskt efter datum.
Om du skapar en uppgift när du har ett filter taggas uppgiften automatiskt med det filtret!
Era stall är nu korrekt konfigurerade så att raden av Your Stables are now correctly configured so that the rows husdjur och riddjur inte blandas ihop på mindre skärmar!
Du kan nu klicka direkt på ett Riddjur för att rida den!
Vi har fixat en del buggar som förhindrade att någre personer inte kunde prenumerera eller köpa diamanter, men en del problem kvarstår. Snälla var säker på att rapportera dessa buggar i Rapportera En Bugg (länkad nedan) så kommer vi hjälpa dig genast!
Du borde nu kunna ta bort uppgifter när du lämnar en Utmaning!
Du kan redigera Utmaningstaggar igen!
Vi fixade den förvirrande placeringen av "Skicka" knappar i chatten.
Vi fixade några stilproblem som orsakade att Uppdrag såg konstiga ut ibland.
När du redigerar en Gille så kommer den göra dig till ledare automatiskt.
"Medlemmar" etiketten är nu kallad "Medlemslista" för att hjälpa till att klargöra att du kan klicka på den för att se alla medlemmar av ett Sällskap, Gille, eller Utmaning!
If you have a pending quest, you can now see which members have accepted before you start your quest.
När du klarar av ett uppdrag så kommer belöningspopup:en tillbaka igen!
Du kan nu redigera Sällskap normalt!
Du kan nu korrekt fördela dina Statistik-poäng utan att behöva ladda om sidan!
Om du valt att inte välja en klass så kommer det nu ingen onöding varning om att det kostar 3 Diamanter.
Du kan inte längre blocka dig själv från din profil av misstag.
Mystiska Timglas visas nu bara i headern om du har mer än ett. (Tack för att du prenumererar!)
Markdown funkar i Utmaningstitlar igen!
Du kan nu klona Utmaningar igen!
Baileys nyheter laddas på mobilapparna igen!
De röda ID notiserna i hörnet borde vara borta!
Chatt prestandan borde vara bättre. (Vi undersöker fortfarande för att göra det bättre, så låt oss veta i Rapportera En Bugg Gille om chattlagg fortfarande händer dig!)
Ladda om sidan för att njuta av dessa fixar! Om du fortfarande har problem med dom efter att ha laddat om sidan, låt oss veta i Rapportera En Bugg Gille så kommer vi undersöka saken :) Om du har feedback om uppdateringen som inte är relaterat till buggar eller omedelbara tillgångsproblem så ska vi öppna en allmän Trello för dessa kommentarer den 5:e Oktober!
Tack för att ni är en så bra gemenskap! Det betyder mycket för oss <3
---
September 2017
[
]
August 2017
[
]
July 2017
[
]
June 2017
[
]
May 2017
[
]
April 2017
[
]
March 2017
[
]
February 2017
[
]
January 2017
[
]