| | |
| --- | --- |
| | Note this article is still under construction |
| | |
| --- | --- |
| | Bailey é a portadora das notícias oficiais; você pode seguí-la no Twitter. As novidades nesta página são cópias fiéis das notícias listadas dentro do jogo (isso inclui as assinaturas). Alem disso, o conteúdo é licenciado por meio da licença CC-by-NC-SA 3.0. Ocasionalmente, Podem haver algumas correções de ortografia ou de ajustes estéticos. Para ver as notícias dentro do jogo, utilize a opção "Mostrar Bailey" disponível dentro das Configurações (link direto). |
---
Aqui você visualizará todas as notícias de 2018
Veja abaixo as notícias dos anos anteriores do Habitica:
2018 | 2017 | 2016 | 2015 | 2014 | 2013
Novidades Atuais
Edit
02/10/2018
Edit
TODOS OS DESAFIOS! RESOLUTION SUCCESS, TAKE THIS, BACK-TO-SCHOOL, e COSTUME CHALLENGES
Resolution Success Challenge - Outubro de 2018
Edit
O time do Habitica lançou uma série de Desafios oficiais disponíveis em Guilda Oficial de Resoluções de Ano Novo. Esses Desafios foram desenvolvidos para ajudar você a construir e manter objetivos relacionados ao seu sucesso, além de garantir sua fixação durante o decorrer do ano. Para o Desafio deste mês, Se mantenha forte, nós estamos focando em manter sua motivação enquanto caminhamos para o fim deste ano. O prêmio será de 15 Gemas, que serão premiadas para cinco sortudos ganhadores no dia 1º de Novembro.
Parabéns aos vencedores do Desafio de Setembro: RubberSoul, KateMomster, 0xymore, Sindyr, e IceBlueMelody!
Novo Desafio Take This
Edit
O próximo desafio 'Take This' também foi lançado, "
+2 Bonus de Inteligência!
", com o foco na aprendizagem consolidada de um tópico do seu interesse. Tenha certeza de dar uma olhada para conseguir os elementos adicionais do conjunto de armadura Take This!
Take This é uma Organização Não-Governamental que busca informar a comunidade gamer sobre os problemas relacionados a saúde mental, fornecer informações sobre doenças mentais e suas prevenções, além de buscar combater os estigmas nestas doenças.
Parabéns aos vencedores do último Desafio Take This, "Ganhando Pontos de Inspiração!": O vencedor do grande prêmio Wehna, e os vice-campeões Sikk Jones the Rogue, Archangel, Tally, Micha The Seer, e Eeveelee! Além disto, todos os participantes que ainda não completaram o conjunto de armadura Take This receberam uma parte dele. Está localizado na coluna de Recompensas, aproveite!
Vencedores do Back-to-School Preparation Challenge
Edit
Os vencedores do Habitica Back-to-School Preparation Challenge foram definidos! Parabéns: Hanieh S, MXD, boknoy4, zyf32123, e MotThePaladin!
Obrigado a todos que participaram! Nós estamos animados para ajudar vocês a atingirem seus objetivos durante o novo ano escolar e também nos próximos!
Costume Challenge
Edit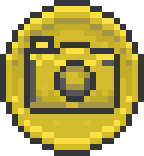 O desafio de fantasias da comunidade começou! Entre agora e 31 de outubro, se vista na vida real como seu avatar e publique em sua rede social para obter a cobiçada medalha Costume Challenge e ter a chance de ser um dos destaques no nosso
Tumblr
ou
Instagram
! Leia as regras completas
na página do Desafio
.
---