One Load
Edit
One load to wash them all,
One load to dry them,
One load to bring them all and into pairings bind them,
In the land of Sock Drawer where the stockings lie.

- Vanyalosswen
Ode to the Chores
Edit
Here is an ode to the chores and challenges of the holiday season.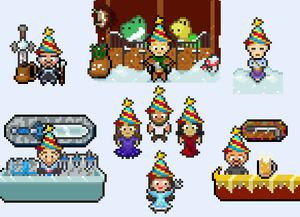 Tis a month before New Year's, the calendar cries,
And every bright gleam in the shop window vies
For attention and spending on Black Friday deals.
Leaves fall with rain, perhaps snow, on their heels.
All through the marketplace, food changes hands
With some left in buckets of charity cans.
Our houses are filled with cuisine plain and fine:
Gingerbread, pumpkin, and spicy mulled wine.
The tree with its branches scarce fits through the door,
Sheds needles and pine sap behind on the floor.
Lights on the roof go up festive and bright:
A knot in the cord makes the job take all night.
The year marches endward and time does not wait,
And somehow one day's worth of strength must last eight.
Family brings drama both joyful and tragic.
Children bring wishlists for holiday magic,
And each family's call for its own kind of reverence
Fights every year against hunger for presents.
And after the stamp on the last thank-you letter
A pause, and reflection: could next year be better?
The clock ticks towards midnight and pencil meets page
Writing out goalposts both trifling and sage.
And two weeks from New Year's, where shall those aims be?
Faithfully honored, or out with the tree?

- Vanyalosswen
On Habits
Edit
On Good Habits
Edit
Habits are good, habits are great; if you do your habits, you get to eat cake!
On Bad Habits
Edit
Habits are horrid, habits are bad; if you do your habits, you'll be very sad!

- Selena Ariel (soon-to-be world-famous poet)
Author and Title Unknown
Edit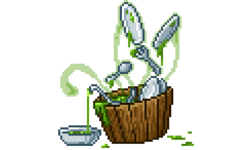 Thank God for dirty dishes;
They have a tale to tell.
While others may go hungry,
We're eating very well
With home, health, and happiness,
I shouldn't want to fuss;
By the stack of evidence,
God's been very good to us.